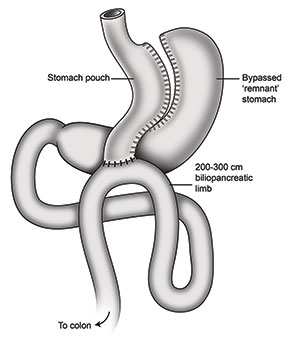 Mini Gastric Bypass
Our surgery makes the stomach much smaller and by using a clever loop the food you eat misses out a short segment of the upper gut. This causes very effective, long lasting and healthy weight loss.
Expected results:
You can expect to lose 30 – 35% of your total body weight during treatment. We usually see an almost immediate resolution of type 2 diabetes, and high blood pressure is often improved as well.
Who it works especially well for:
This works very well for clients with BMI over 35, as well as those with type 2 diabetes and/or high blood pressure.