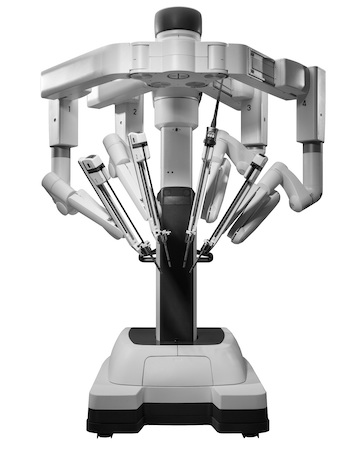 Robotic Surgery
One of the most significant advances in surgical technique over the past two decades came with the advent of robotic surgery. To clarify any confusion, the procedure is not performed autonomously by a robot. Rather the surgeon is assisted by robotic technology that improves visualization of the abdomen, dexterity within the abdomen and precision.
The robot consists of up to 4 arms placed over the patient immediately prior to surgery. These arms are controlled by a surgeon sitting at a console to the side of the operating table.
New Robotic Program
Of note, Mr Ahmed Ahmed and Bupa Cromwell Hospital in London recently launched a comprehensive robotic surgical program to combine the benefits of open surgery with the qualities of laparoscopic or minimally invasive surgery.